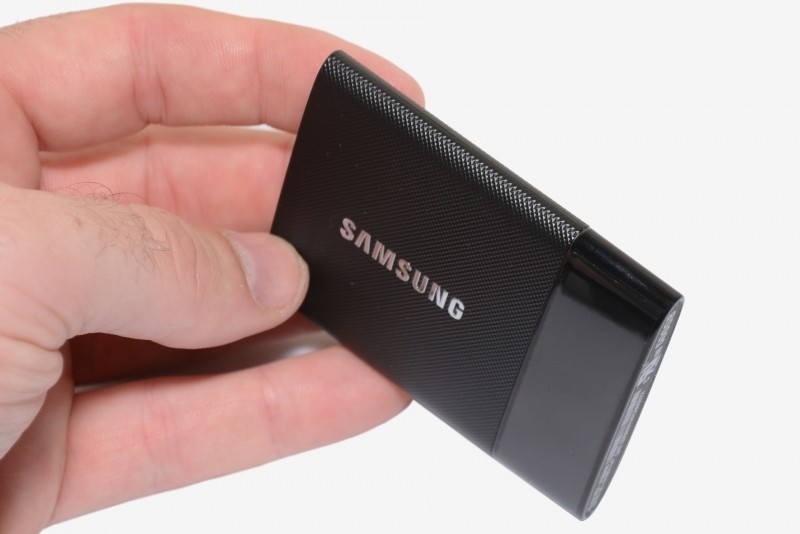 External storage devices have been used remarkably widely by the overwhelming majority of users, regardless the class they belong to, as an imperative solution for safe precautionary data archiving (i.e. backup), to the extent that it's too rare, or even it doesn't exist, to find a computer user nowadays without an external storage device, let it at least be a USB flash drive. This significantly indicates how important these devices have become in our lives featuring an inevitable commodity for everyone who uses a computer or a device that generates data, such as a smartphone.
The last few years have seen rapid advancements in flash technology and the rise of USB 3.0 (and later 3.1) as an ubiquitous high-speed interface on computers. These have led to the appearance of small and affordable direct attached storage units with very high performance for day-to-day data transfer applications.
One of the very common portable external storage solutions whose popularity is escalating day after day is the portable external USB 3.0/3.1 solid state drive (SSD) which offers a fictional high transfer speed compared to regular external portable hard drives (i.e. A portable external SSD offers a read speed up to 6 times faster, and a write speed up to 3 times faster). Not only the portable external SSD is faster, but also it's the most reliable portable storage solution that you can trust with your important/sensitive data.
The Best Portable External SSDs
The external SSDs below are the production of many hours of research, going through the experts' and users' reviews on each particular drive following a strict method to find out the top-notch drives on the market.
So here we go with our list..
---
USB 3.0/3.1 External SSDs
---
---
---
Thunderbolt Portable SSDs
---
It's Time for Portable External SSDs
When it comes to the portable external storage based on flash memory, USB Thumb Flash Drives rule here, basically for their faster transfer speed than external HDDs and amazingly tiny outer shape.
A portable hard disk is all well and good, but their slow speed and vulnerability to drops makes them a liability. Small flash drives are similarly vulnerable, and have the added disadvantage of being incredibly easy to lose. This makes a portable external SSD a middle ground, combining high-speed and decent capacity with a svelte and stylish form factor.
As far as performance is concerned, there are plenty of options for high-end thumb drives, but the form factor brings in performance limitations. Therefore, vendors such as Samsung and SanDisk have decided to go in for palm-sized bus-powered units connecting to the host with the help of a cable.
You may have already observed that we emphasize on the word "portable" throughout this article and repeat it often whenever an external SSD is mentioned. That's because not all external SSDs are portable, as the enterprise-level external SSDs that are so huge in capacity (can be up to 10TB or even more) come as a desktop station drive with a power supply. An example of that is: BUSlink CipherShield 4TB External RAID SSD.
Is portable external SSD worth the money?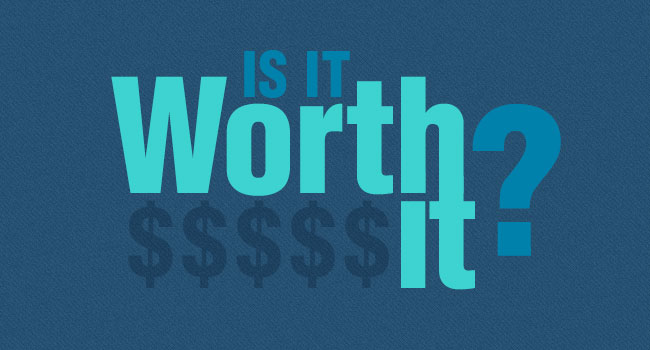 The portable external SSD is ideal for those seeking a really compact, convenient, fast and reliable portable storage device. It's smaller and faster than portable hard disks, more convenient than a 2.5-inch SSD with a USB adapter and faster and more reliable than typical USB flash drives (Excluding high-end SSD-based thumb flash drive that may have almost the same performance and reliability features of regular 1.8-inch external SSD).
For those that just need a lot of portable storage and who don't need blazing transfer speeds then a portable hard disk will suffice and be cheaper for the same capacity. But if you're regularly moving large files around, want to have a portable version of your operating system, or even working on files directly from your portable drive then the speed of the external SSD will be very welcome. With that said, if you need a high-performance external drive for video-related work, a Thunderbolt-based SSD or hard disk will be a much better bet.
You do pay a small premium for the external SSD but I think the smart design, convenient package and ready-to-go cross-platform software of the modern external SSDs make up for it.
Is it recommended to assemble an external SSD?
You may ask then: Is not it better to assemble an external solid state drive (SSD) by your own and save the difference in prices that can be between $50 to $100?
The answer is NO, because the branded external SSDs come with special utility software that adds extra features to the portable drive to make it perform at its best, such as: TRIM support and encryption. But if you assemble the drive by your own you'll definitely lose these privileges.
About our guide
Here we have compiled a guide to take you through the world of external solid state storage devices, enlightening you on several related issues, such as: the various types of external SSD devices, who needs an external SSD, a quick comparison between external SSD and external HDD, and other issues addressed in this guide that will help the reader make the right decision of purchase among the different categories of choices.
But, in order to make it easier for quick readers who seek recommendations for the best USB 3.0 external SSD, we have decided to present a list of the top-notch external SSDs right below this paragraph, then you may continue with the content of the guide.
Note for Mac Users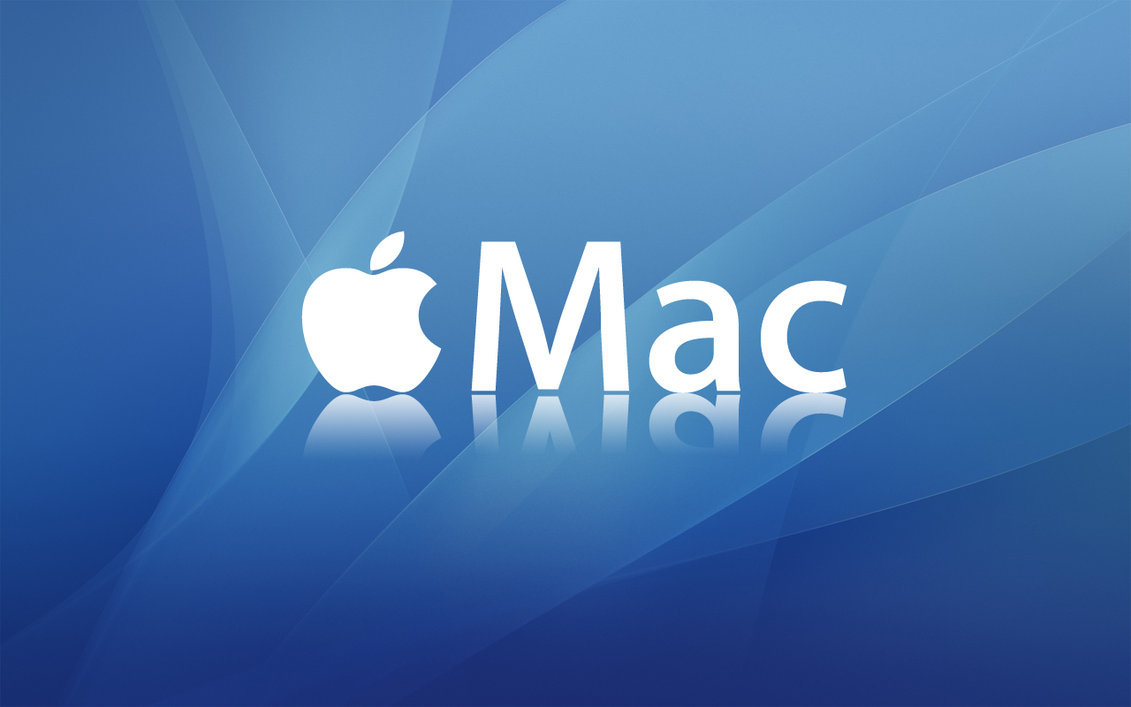 You are not compelled to go for a thunderbolt SSD in order to use with your MAC computer. The USB 3.0/3.1 external SSDs listed below work very well with modern MACs, whether it's MacBook Pro or MacBook Air.
But good news also is that all of our thunderbolt portable SSDs in our list do support USB 3.0 connectivity. This provides lots of flexibility in use especially for MAC users who have Windows OS installed on their system.
Just make sure you format your external SSD with exFAT file system in order to make it possible for Microsoft Windows to detect and utilize it properly.
How We Made Our Selections
There are several factors that determined our criteria for selecting the specified external SSDs listed above and labeling them as the "best-of-class". These factors are:
The verdicts of experts on each specific drive. Although not all external SSDs in our list have been reviewed by experts, thus we couldn't figure out its real value/quality from a professional perspective, we made sure that the top three selections were exempt and have their own expert reviews.
The rating and reviews of users. We know that this is not a strong factor to judge a product with, and that the most important factor is experts' reviews, as many users who write reviews on a particular product lack the qualifications to judge that product. But with the absence of any expert review, we feel compelled to rely on this factor.
Trusted manufacturers in the SSD industry. Because the substance and most important part of every external SSD package is the SSD itself, and the drive enclosure quality comes next, for our top two picks we have only authorized drives released by prominent and highly-reputed manufacturers in the SSD industry. That way we make sure the top drives in our list are of highest quality and implementing the latest technologies in the external SSD space. As far as we are aware, only two renowned SSD manufacturers waded into the external storage realm, which are Samsung, SnDisk, and so our top two items in the list are from these two only.
Date of release is not before 2014. To ensure that the drive is following the modern standards of external storage devices, we wouldn't pick a drive released before 2014 (i.e. not older than 2 years).
USB 3.0 support. USB is the most common external connection interface in personal computer systems. Version 3.0 of this popular interface boasts a high transfer speed that fits to the huge speed potential of external SSD. That's why we only pick drives that are either interfaced with USB 3.0 or 3.1.
Term of warranty is not less than 3 years. The warranty is a strong indication of the reliability of the product. Longer the warranty is, more trusted is the product. A 3-year limited warranty is good enough of a proof for the reliability of the drive.
Our Selections
We've just chosen 7 external SSDs for our lists, the first two are the top-notch in the market, while the rest feature good options if you want a cheaper solution for an adequate price.
Top External SSD Recommendations

| Brand Name | Form Factor | Capacities | USB Ver. |
| --- | --- | --- | --- |
| Samsung T3 | 1.8 inch | 250GB to 2TB | USB 3.1.1 |
| SanDisk Extreme 500 | 1.8 inch | 120GB to 480GB | USB 3.0 |
| MyDigitalSSD OTG | 1.8 inch | 64GB to 512GB | USB 3.0 |
| Corsair Voyager GTX v2 | Thumb Drive | 128GB to 256GB | USB 3.0 |
| Patriot SuperSonic Rage 2 | Thumb Drive | 128GB to 256GB | USB 3.0 |
| SanDisk Extreme 900 | 2.5 inch | 480GB to 1.92TB | USB 3.1.2 |
| Oyen Digital Shadow Mini | 2.5 inch | 128GB to 1TB | USB 3.0 |
Types of External Flash-Based Storage Devices
There are three types of portable external solid state drives (SSD), each type is made for its own special purpose, and below we will lay out these three types and outline what they are made for.
They are:
Standard SATA 2.5-Inch External SSD. This form factor is obsolete in external SSD segment and is no more available on the market, unless you go build your own by getting a 2.5-inch laptop SSD and incorporate it inside a 2.5-inch hard drive enclosure. The reason for the obsoleteness of this form factor occurred with the advent of mSATA interface that offers smaller physical size with an identical performance to its SATA-III predecessor.
mSATA 1.8-Inch External SSD. The small physical size of this form factor makes it more handful in the space of external storage devices than the 2.5-inch drives, offering exactly the same performance of the older 2.5-inch form factor. This form factor is authorized in all modern external SSDs, and all the recommended items in our list are of that kind.
SSD-Based USB Flash Drive. These tiny drives use the same memory technology of SSDs and that's why they are included here. They provide the highest portability for their tiny size, but their performance is way less than the above types. Also when you consider lifespan, they are shorter than the previously mentioned types although they may offer the same term of warranty. But the strongest advantage of it is the tiny size. Despite of that, almost every computer user in the world owns at least one of these little external drives. They have become more reliable in the past few years, and they feature a great temporary storage solution for those who want it for light and occasional use.
External SSD Comparison Charts
Choosing between an mSATA 1.8-inch external SSD and an SSD-based USB flash drive is not that easy, especially if you know that the performance gap between the two is small.
The regular external SSD has its advantages though over the SSD-based USB flash drive, and the latter has its own advantages as well over the former.
Here, in this section, we'll conduct two comparisons, one in terms of performance, and second in terms of general features. That way you'll acquire sufficient knowledge on which drive matches your needs best.
Performance Comparison
As can be observed on the chart, the performance of both drives is similar in all aspects, although Samsung T3 SSD has the small superiority over its rival.
Comparison Chart
Performance Comparison

| Samsung T3 External SSD | Corsair Voyager GTX v2 USB Flash Drive |
| --- | --- |
Benchmark Software Used
We depend on the result numbers produced by a benchmark software application called CrystalDiskMark.
CrystalDiskMark is a file transfer and operational bandwidth benchmark tool from Crystal Dew World that offers performance transfer speed results using sequential, 512KB random, and 4KB random samples.
CrystalDiskMark uses compressed data, so sequential file transfer speeds are reported lower than with other tools using uncompressed data. For this reason, we will concentrate on the operational IOPS performance in this section.
The Q32T1 stands for "32-Queue Depth using a 1000MB space".
General Features Comparison
In this subsection you'll learn the actual points of strength and weakness of each drive.
Basic Features Comparison

| Feature | Samsung T3 Portable | Corsair Voyager GTX v2 |
| --- | --- | --- |
| Dimensions | 2.91 x 2.28 x 0.41 inches | 3.1 x 1 x 0.4 inches |
| Weight | 1.8 ounces | 1.6 ounces |
| Warranty | 3 Years | 5 Years |
| Max Capacity | 2 TB | 256 GB |
| Connection | Indirectly connects to USB port via a USB cable. | Directly connects to USB port. |
| Encryption | Yes [AES 256-bit] | No. |
| UASP support | Yes | No |
As can be noted from the above table, the SSD-based USB flash drive bests the regular external SSD in terms of portability and ease of use. It has a tiny compact physical size which makes it very portable, and doesn't require any accessory (i.e. USB cable) to connect to your computer, and that makes it easier for use than a regular external SSD. Additionally, it boasts of a 5-year limited warranty, which is 2 years longer and that gives more comfort to users who don't feel secure and relaxed for their data unless they are stored on a covered-by-warranty drive.
On other hand, the regular external SSD comes with important features that interest high-end users, such as larger capacities (up to 2TB), encryption and the support for UASP. Adding to that the better performance level of the regular external SSD makes it a better solution for enthusiasts and enterprise-class users, unless their top priority in certain environments is portability.
External SSD vs External HDD
When you go to buy a portable USB 3.0 external storage device you will face two compelling choices that may confuse you on which one of them is best matching your requirements. These two options are: an external solid state drive (SSD) and an external portable hard disk drive (HDD).
We will try to summarize the major differences between these two external storage media by quickly comparing both of them. Just note that the data in the table may vary depending on the storage device brand.
External SSD vs Portable HDD

| Category | External SSD | Portable HDD |
| --- | --- | --- |
| Media | NAND Flash | Magnetic Platters |
| Seq.R/W Speed (MB/s) | 500+/300+ | 80+/160+ |
| Ran R/W Speed (IOPS) | 90,000+/60,000+ | 450+/400+ |
| Data Access Time (ms) | 0.1 | 10~15 |
| Vibration | 20G(10-2000Hz) | 0.5G(22~350Hz) |
| Shock(Operation) | 1500G/0.5ms | 350G/2.0ms |
| Reliability(MTBF) | 1.5M+ hours | 700k+ hours |
As for the transfer speed, it depends primarily on the read speed of the particular drive. Bearing in mind that USB 3.0 port can handle up to 4800 Mbit/s (~572 MB/s), a slow storage device will not benefit remarkably from that high capability of USB 3.0 interface. The real benefit occurs to external SSDs that are supposed to take the most of that data bandwidth limit.
FAQs About External Solid State Drives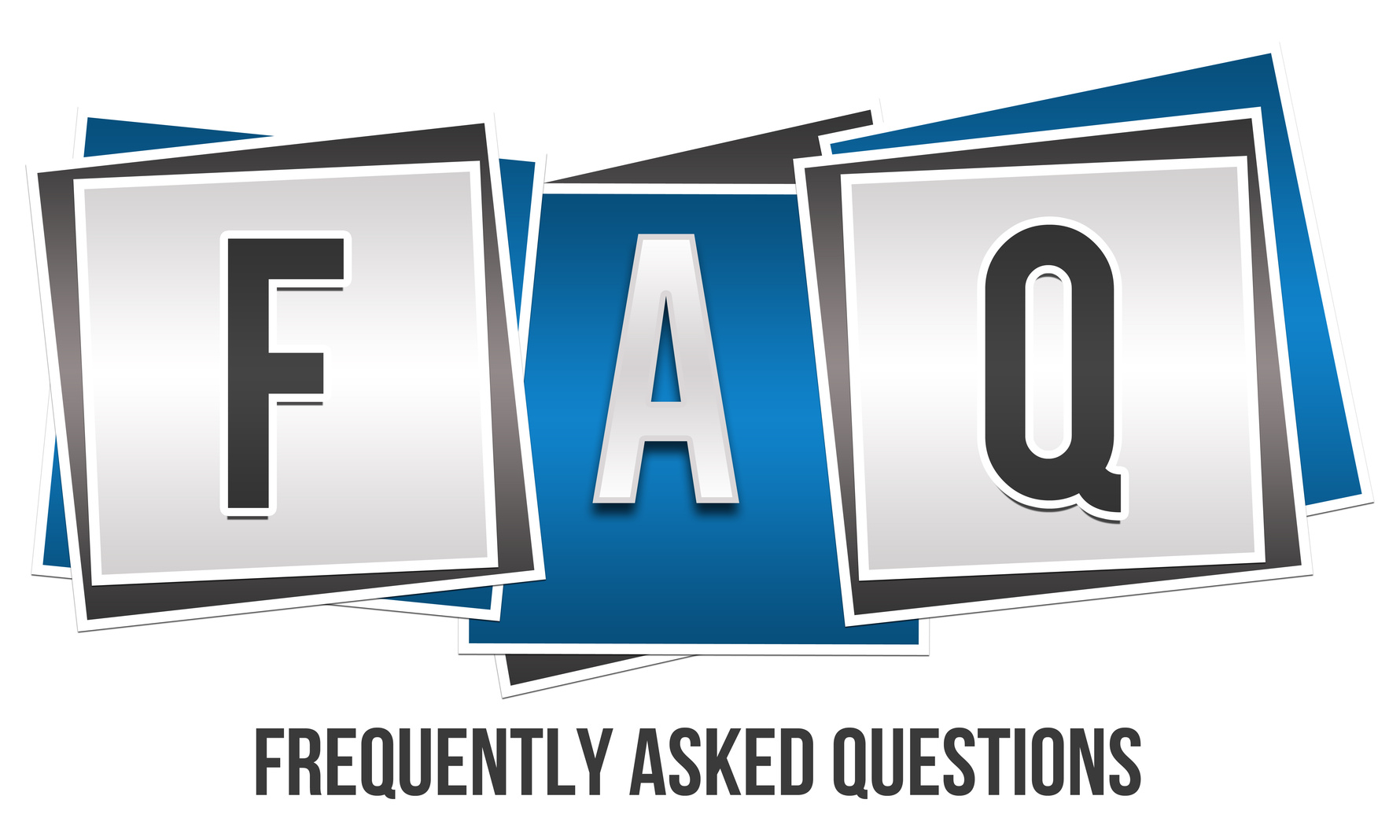 Here, in this section, we will try to quickly answer some of the most common questions asked about the external SSD, in order to enlighten our readers on this blistering fast external storage solution.
Why a portable external SSD in the first place?
Solid-state drive (SSD) is well-known to be the fastest storage subsystem of today. While the standard modern SATA-III SSD boasts of a write/read speed not less than 500 MB/s, the fastest hard drive still strives to exceed the limit of 200 MB/s speed. For this reason and others, SSDs have become so popular among those who seek the highest possible speed out of their computers.
Many people may wonder, if SSDs are just that great as internal storage devices, will they also "shine" when they are used for external purposes?
The answer is definitely YES. If you go for a USB-3.0-powered external SSD you can easily get up to 3x faster external storage solution than an external hard drive powered with the same USB technology. That would be very handful to use for installing an additional operating system or even your favorite game and take it with you wherever you want.
Moreover, an SSD is a better solution than hard drives when it comes to portability. Because, unlike mechanical hard drives, SSDs have no moving parts, so they are much more shockproof than hard drives, and this is a big appealing advantage. Also, SSDs consume much less electrical energy than hard drives, which makes them a more suitable solution for long-term usage on laptop computers and other portable devices that have the ability to generate and store data, like smart phones for instance.
What Capacity Of An External SSD is Best?
One of the most frequently asked questions by those who want to obtain any storage device, whether it is internal or external, is that related to capacity. That's because capacity is a major factor to determine the cost of the external device. The larger capacity you get, the higher the price you have to pay.
If you would listen to my advice I'd say that you don't really need a large portable external storage capacity, unless you have to often deal with large data/files to transfer from a computer to another.
The fact most users don't realize is that portable external solutions are NOT made to be permanent. Rather, their main purpose is to become like a mediator between your computer (usually portable computers) and your permanent storage solution, which can be either an unportable external stationary hard drive like WD My Book or another long-term storage solution.
That doesn't mean necessarily that you cannot store your favorite data on these portable storage devices, but it just reminds you to have another copy of your data in a safe environment for the sake of precaution, because portability itself is risky for the stored data.
That said, if you bear this in mind you'll come to realize that in usual events you really don't need a large capacity of an external SSD, especially when it's going to cost you a premium. I suggest 128GB to 256GB for the overwhelming majority. It is pretty much sufficient.
Is a USB 3.1 External SSD Recommended?
USB 3.1 is the newest update for the USB technology that's able to shuffle data between host devices and peripherals at speeds of up to 10Gbps (bits per second), that is two times that of the existing USB 3.0 protocol. USB 3.1 is also known for its user-friendly Type C cable, which looks the same on both ends so users don't have to worry about which way to plug.
The problem with this new technology, just like any new major update in the computer technology realm, is that it lacks it support (which will be acquired by time) by hardware manufacturers. Especially that most of users are not ready yet to switch over to that newer technology, it's indeed a matter of years.
For this reason and others, it's hard to find a USB 3.1 external SSD. We could only find one that you can see listed above in the corresponding section.